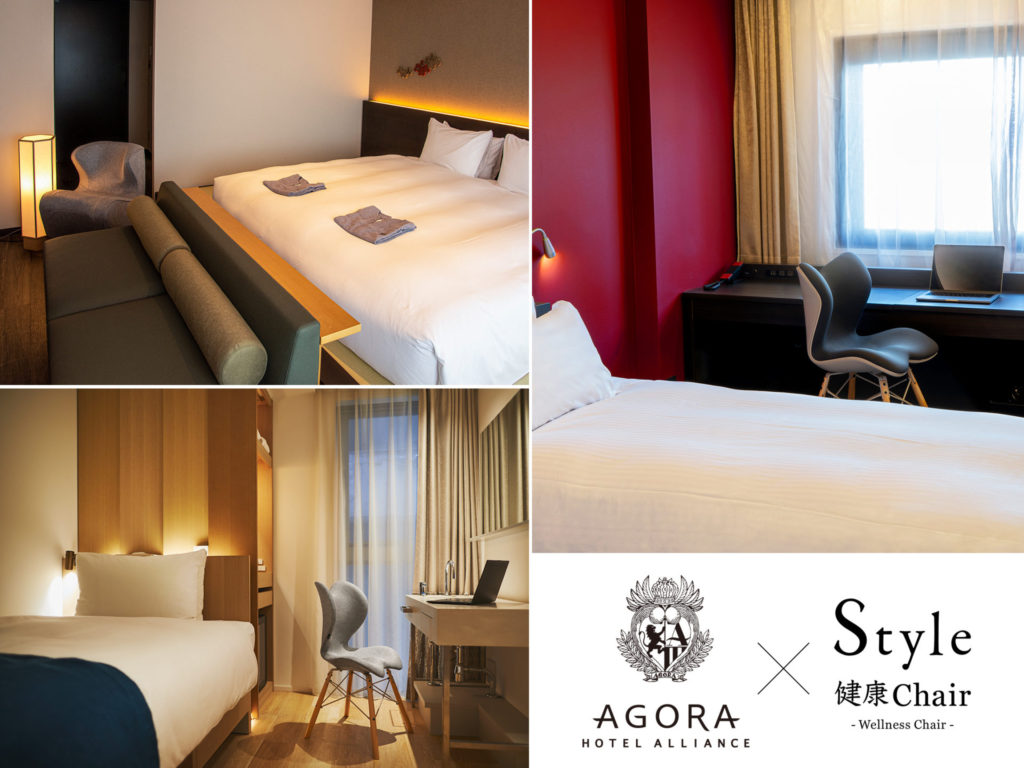 Tie-up Special Plan for "Style Wellness Chair" & Superior Beauty Experience to Reward Yourself
Agora Hotel Alliance has prepared a special tie-up plan that allows guests to experience the "Style Wellness Chair," which reduces the burden on the lower back and leads to an S-curve posture (correct posture). The rooms are also equipped with products from ReFa, a beauty brand also operated by MTG Corporation, so that guests can enjoy time to improve their beauty. For those who work hard at work or do housework every day, we offer a superb experience with comfortable and less tiring seating.
<Eligible Facilities>
Improve the quality of teleworking
"Style Wellness Chair" Tie-up Accommodation Plan
・TSUKI Tokyo (Tokyo)
・Hotel Agora Regency Osaka Sakai (Osaka)
Reward yourself for your hard work
"Style Wellness Chair" and a superb beauty experience Tie-up Accommodation Plan
・Agora Tokyo Ginza (Tokyo)
・Agora Kyoto Shijo (Kyoto)
・Agora Kyoto Karasuma (Kyoto)
・Agora Place Osaka Namba (Osaka)
*Layout and furniture may differ depending on the guest room.
*Please note that this plan may not be applicable for some dates depending on availability.