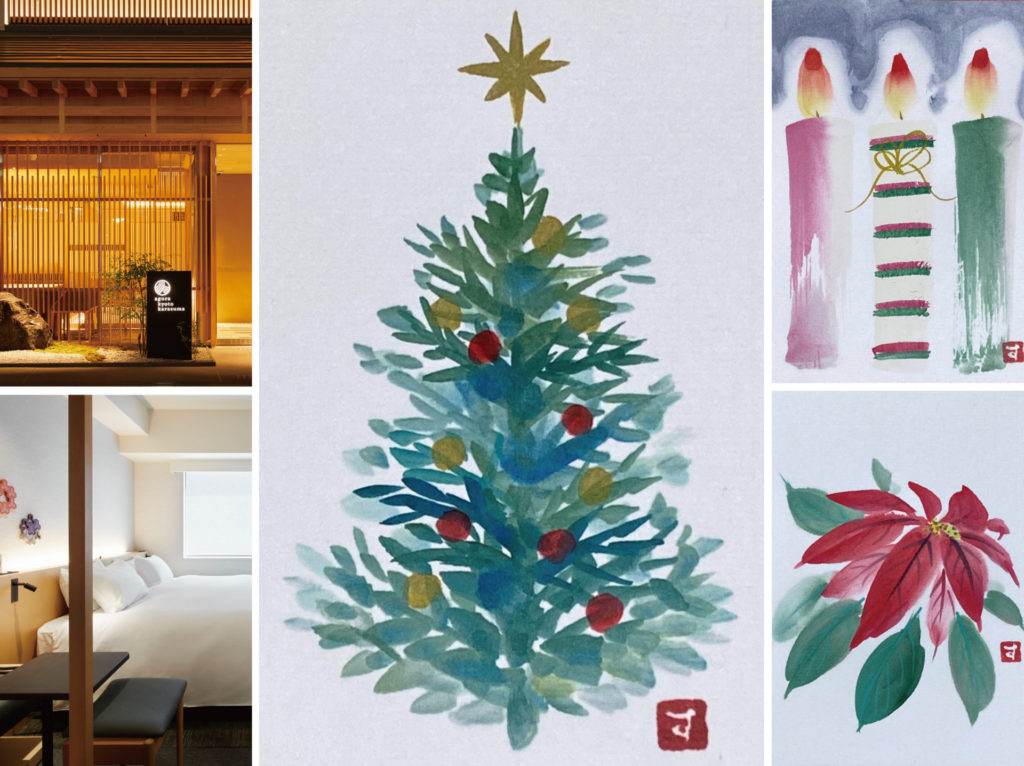 Limited Holiday Stay Package with Sumi-e Painting and Calligraphy Experience
Agora Kyoto Shijo and Agora Kyoto Karasuma are offering a limited stay package only on December 8 and 9, 2023, where you can enjoy a Christmas card drawing class while experiencing Sumi-e painting and calligraphy. At the end of the year when you look back on the year, you can enjoy a little gift of a beautiful Christmas card or as an accent to your trip to send a thank you note to those who have taken care of you. A professional instructor will guide you carefully so that even beginners can enjoy the experience.
<Period>
December 8 and 9, 2023
<Time>
11:30 / 15:00
<Class Hours>
90 minutes
<Class Capacity>
6 persons each class
<How to reserve>
Please make a reservation by clicking the reservation button on this page.
Please enter your preferred date and time in the "Special Request" field on the reservation page.
<Venue>
Ichié・Lounge, Agora Kyoto Karasuma 1F
<Eligible Facilities>
Agora Kyoto Shijo
Agora Kyoto Karasuma
*Please enter the date and time you would like to take the Class when you make your reservation for your stay.
*Please come to Ichie Lounge on the 1st floor of Agora Kyoto Karasuma 5 minutes before the class starts.
*Registration will be closed when the number of participants reaches the limit.
*Photographs are for illustrative purposes only.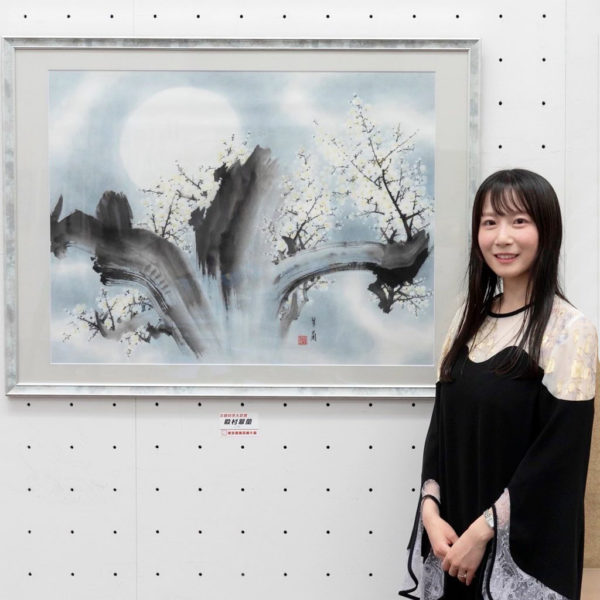 Instructor: Suiran Tonomura
[Biography]
Vice President of Yu-Gei-In
First grade of the calligraphy skill test sponsored by the Ministry of Education, Culture, Sports, Science and Technology
She teaches calligraphy to people of all ages at the Yu-Gei-in Chiba Headquarters and Tochigi Branch. She also participates in the Agency for Cultural Affairs' traditional culture classes for parents and children.
Studied calligraphy under Mr. Sogai Tani and ink and color painting under Mr. Shiranami.
[Achievements and Awards]
First grade of the calligraphy skill test for the first grade, sponsored by the Ministry of Education, Culture, Sports, Science and Technology
Calligraphy: Special Prize, Sankei International Calligraphy Exhibition
Ink Painting: Minister of Education, Culture, Sports, Science and Technology Award at the All Japan Art Exhibition and the Tokyo Calligraphy and Painting Art Exhibition