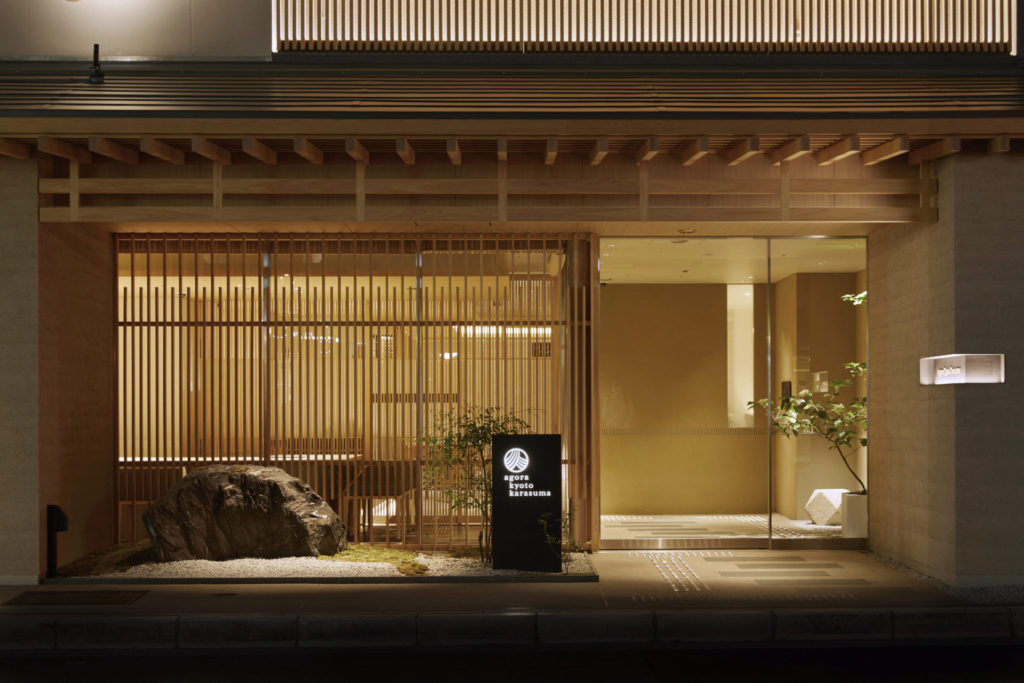 Agora Kyoto Shijo and Agora Kyoto Karasuma
The embodiment of 2 unique personalities and facets of the Kyoto spirit.
United under the name Agora, are these two hotels which are just a little distance apart. They both hold the same concept of "the residence to welcome you with the spirit of Chanoyu", however they are designed for you to experience different concepts of the Kyoto town spirit.
Agora Kyoto Shijo is located at the north east corner of Kyoto's main street Shijo-dori and Aburanokoji-dori, which is the stage of the Gion Festival.
With the townhouses that nurture the lively and gorgeous Kyoto townspeople culture that has accumulated history in this area for a long time as a source of inspiration.
Nishinotoin-dori, which faces Agora Kyoto Karasuma, was the center of commerce and industry during the Muromachi period.
Imagine the graceful items that would have been carried to the Imperial Palace and the aristocratic mansion through here, we have designed this hotel with the inspiration of the sukiya-zukuri.
Aiming for a timeless design in which "new things" will eventually become a tradition, we have focused getting the details just right.
We removed anything unnecessary from newly built products and aimed to create products that would not fade with age. By adding ancient natural materials to points of design and applying handicraft here and there, new things are given a special depth.
The lively and gorgeous "Agora Kyoto Shijo" and the elegant and tranquil "Agora Kyoto Karasuma".
We hope that both buildings will take root in the town and our guests will be able to feel the different town spirits.