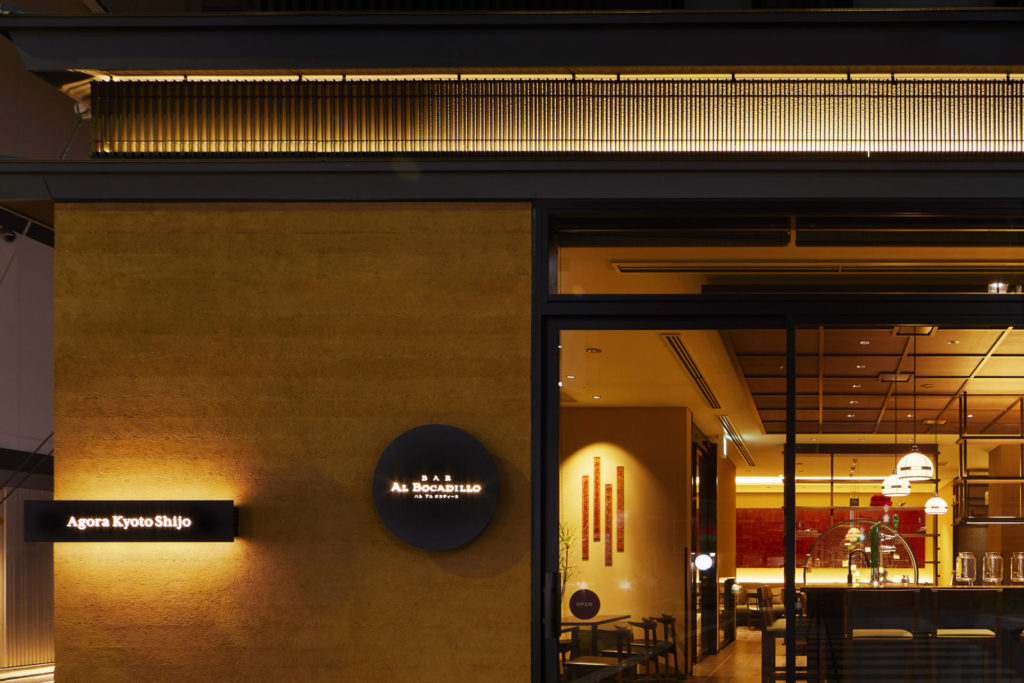 A gorgeous marriage of Kyoto sabitsuchi and lattice
The design of Hanchiku and metal casting
The exterior wall of "Agora Kyoto Shijo" facing Shijo-dori is made of Sabitsuchi from Kyoto, a soil with high iron content which has a unique gorgeous color. An ancient construction method called Hanchiku, in which susa and gravel are mixed and kneaded into a laminated wall, are applied here in a modernised way.
The soft lighting peeking through above, shines through an original vertical metal cast that is inspired by the character of a Kyomachiya. It is made by Denrai Kobo, a long-established foundry manufacturer in Kyoto.
The expressive walls and lattice gives Shijo-dori a new look that changes over the time of day.
Why don't you be invited by the lively bar lights behind the Hanchiku walls?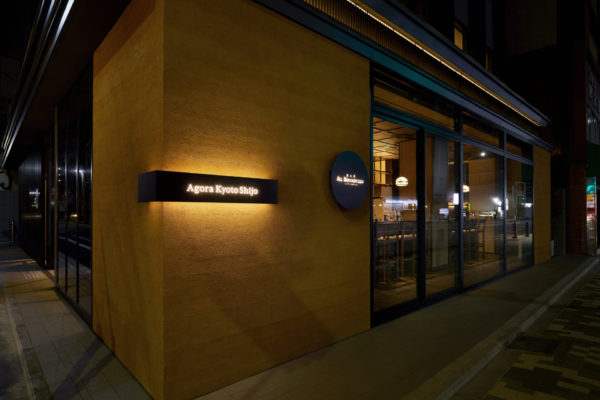 Come into Bar Al Bocadillo, a lively bar nestled within the Hanchiku walls.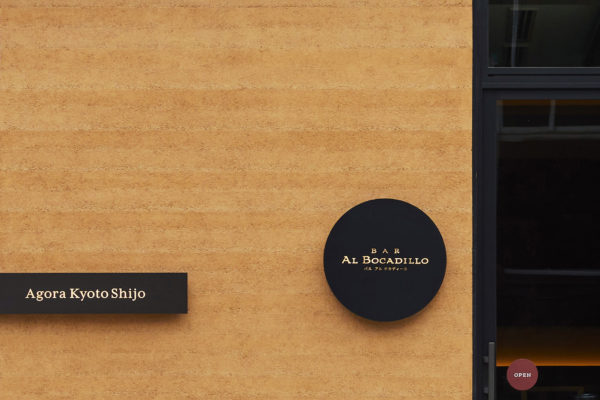 The Hanchiku walls show a different look under the sunlight and after dark.