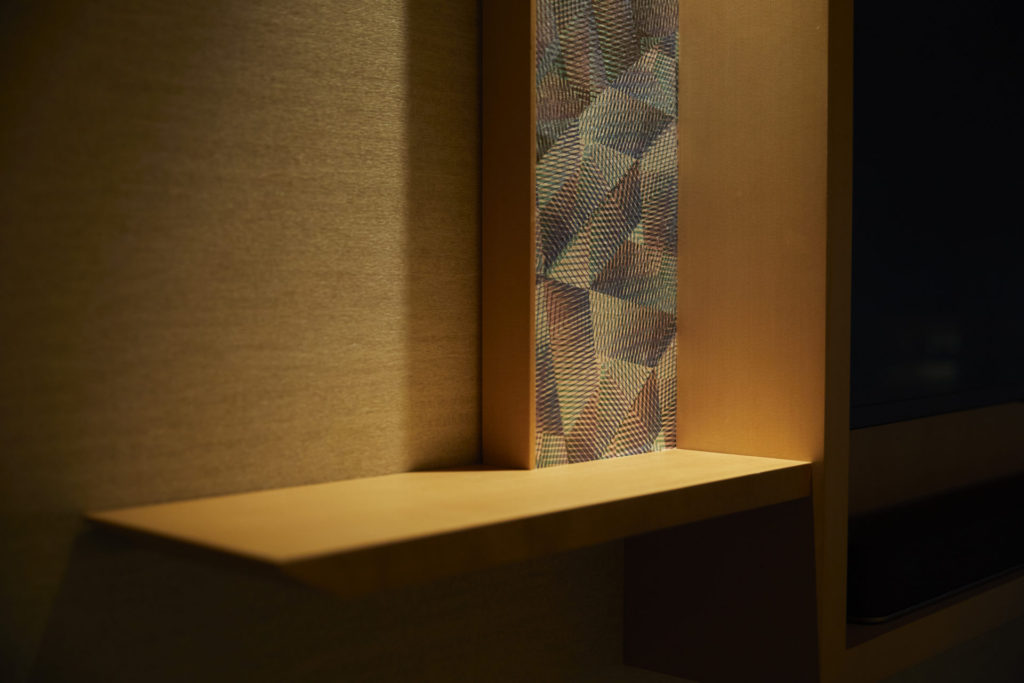 TOKONOMA
A symbol of Japanese hospitality
All of the guest rooms in Agora Kyoto Shijo and Agora Kyoto Karasuma have a space of TOKONOMA (alcove in a traditional Japanese room) that is a symbol of tea ceremony rooms. We imagine that our guests will be tired from their travelling, and we wish that when they step into the guest room, they can be healed of their fatigue. The modernised Tokonoma panel gives a hint of the spirit of "new things" in Kyoto.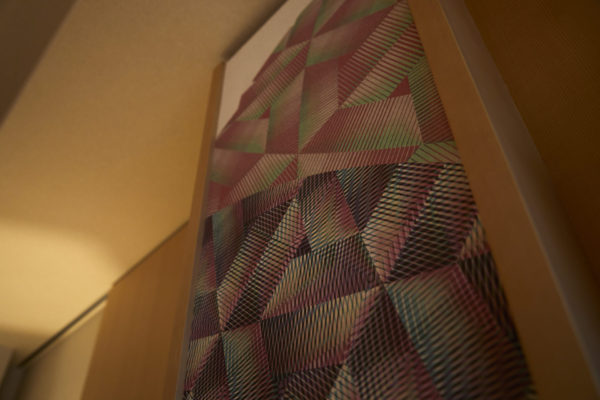 Tokonoma panel on the Premier floor of "Agora Kyoto Karasuma". The image is reminiscent of the refreshing appearance of the mountains at the time of sunrise. It also embeds the Bishamon turtle shell design of the headboard.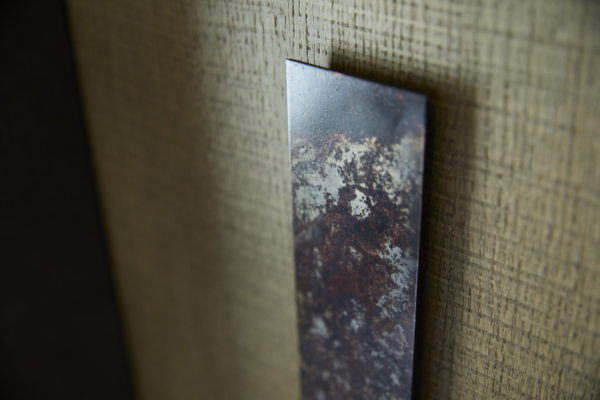 The Tokonoma of "Agora Kyoto Shijo" has a saw panel finish. The copper plate art expresses the mountain and the sky surrounding Kyoto in an abstract way.