INFORMATION
The Grand Opening of Agora Kyoto Karasuma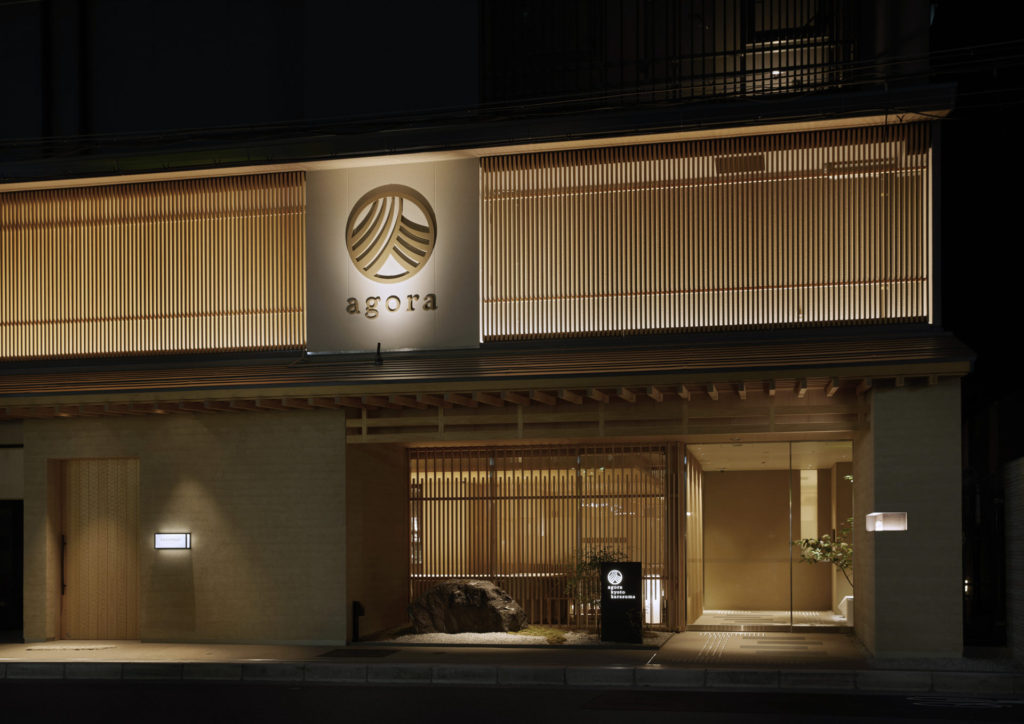 Agora Kyoto Karasuma has opened on 30th of April, 2021 with great support from many people.
Our concept is "SATEI: A place to experience the town spirit. – A history of New things".
For more than a thousand years, Kyoto has always been at the forefront of culture, seeking, incorporating and enjoying "new things."
Miyako in Kyoto can be said to be a place where new things are constantly gathering, both domestically and internationally, and a new culture is born by fusing with the existing culture.
From a long time ago, 'Relics' have been the attraction of this ancient city. However, they have always continued to challenge new things and from the reiterations, tradition is changed and history is made.
At the SATEI <= tea house>, which welcomes you with the tea ceremony of Chanoyu , with the host and guest unified in the spirit of Kyoto, we endeavor to provide you with the best experience.
From touching the side of Kyoto that focuses on "new things" rather than "what remains", you will be filled with an excitement for adventure. New experiences await you.
Near the intersection of Shijo-dori and Karasuma-dori, which can be said to be the center of Kyoto, a few minutes' walk from Kyoto Municipal Subway "Shijo" Station and Hankyu Kyoto Line "Karasuma" Station. The 140 guest rooms have a refreshing impression from use of white wood, and the space has been stripped of unnecessary decoration. In addition, on the top floor, there is a guest room with a small garden where you can feel the light from the sky and the seasonal breeze, and we are proud that it will surely be a guest room that will be a memory of your stay in Kyoto.
We aim to become a hotel beloved by customers, the local community, and also partners and suppliers, a hotel everyone can be proud of.
We really look forward to welcoming you here.
General Manager
Agora Kyoto Shijo / Agora Kyoto Karasuma